We think the best pictures are the candid ones....here are some precious and fun moments at the show!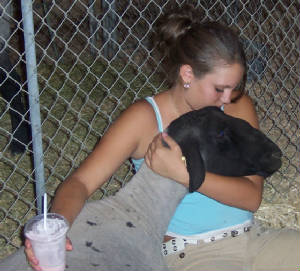 Tinkerbell and Nicole sharing a moment at Fair.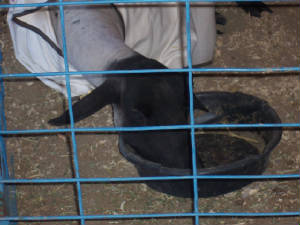 Tinkerbell was exausted and fell asleep in this bucket.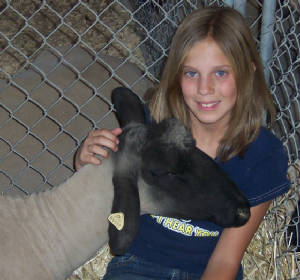 Jesse and her Best friend..2 year old "Lily".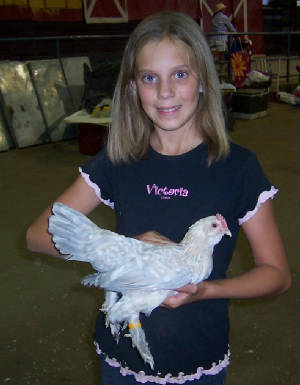 Jesse and our "Best Of Show" Porcelin hen at Fair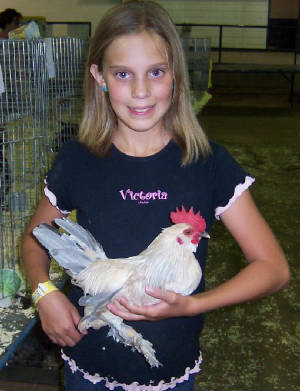 Jesse and our Best Of Breed Porcelin Rooster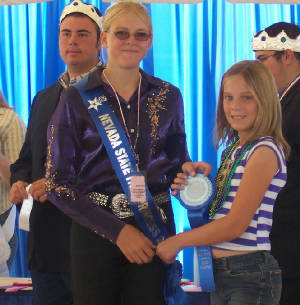 Jesse accepting First Place for Herdsmanship for the club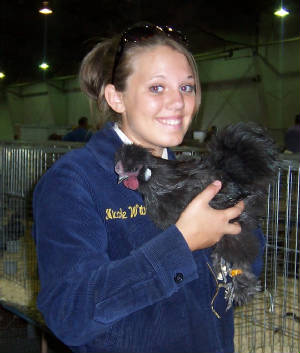 Nicole and her "Reserve Champion" Silkie Rooster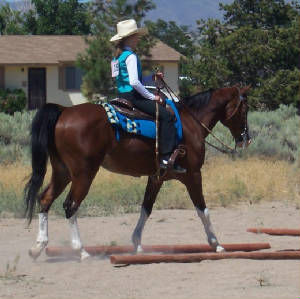 Jesse showing "Marty" in Trail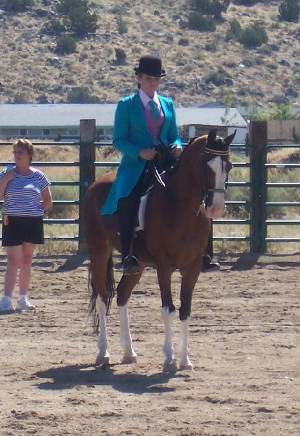 Nicole showing "Marty"
Mom's beautiful horse "Kelly"